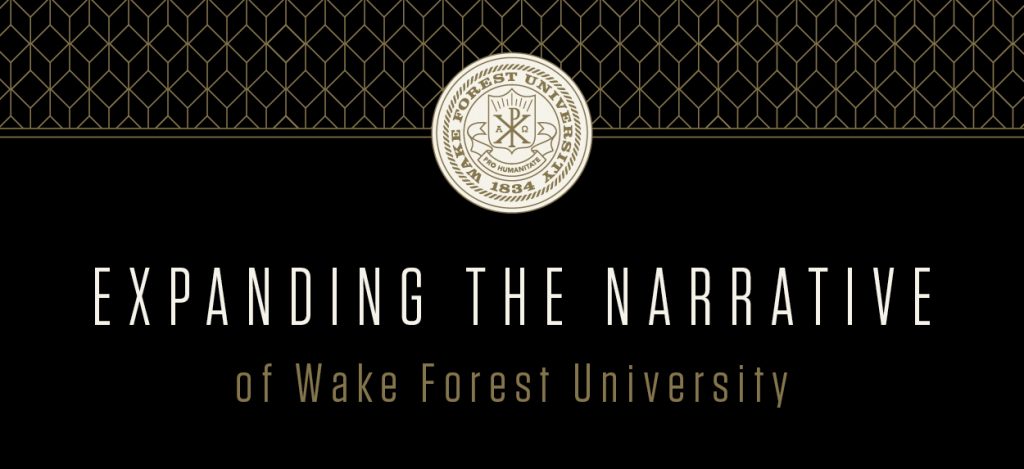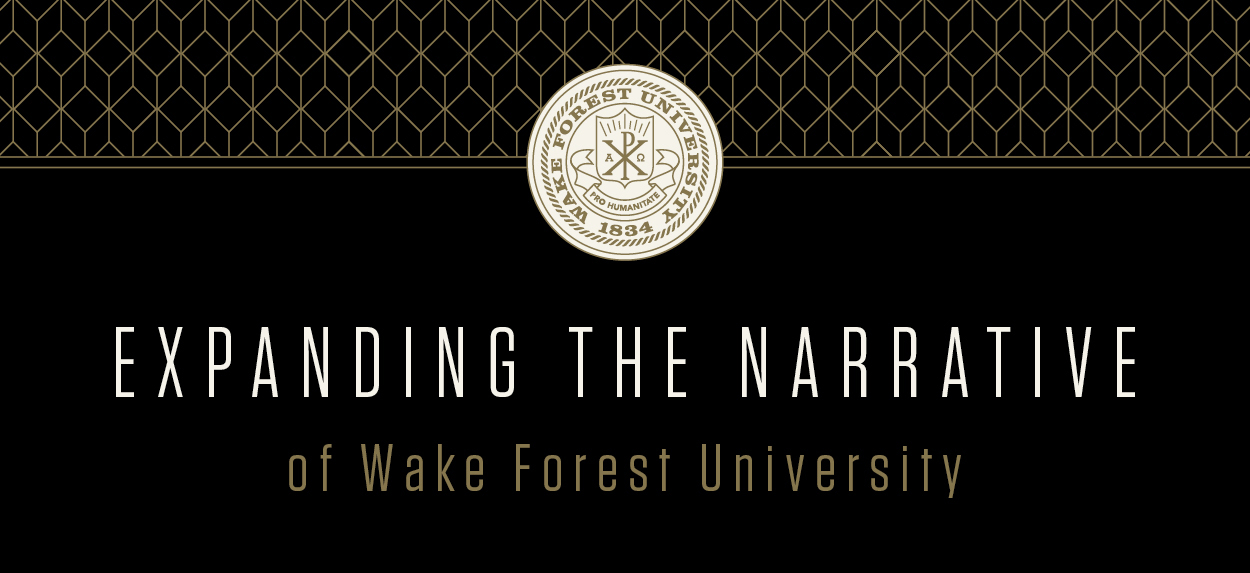 Renaming & Memorial Announcements
Recent Announcements
Update on Remembering and Honoring
Find out more details about the next steps that will be led by the Office of Diversity and Inclusion (ODI), including an update on the survey around honorifics and remembrance.
---
Update on the Renaming of Former Wingate Hall

On Aug. 10, President Susan Wente updated the community with her message, "Next Steps in our Shared Commitment Toward a More Equitable Community", based on guidance from the advisory committee and further consultation with University leadership.
---
Welcome
Over the course of the last several years, the Wake Forest community has taken important steps to illuminate its history, address its present and reaffirm its commitments for the future. The work of the Slavery, Race and Memory Project as well as the efforts of the members of the President's Commission on Race, Equity and Community have led our progress.
As part of this important work, President Nathan Hatch created the Advisory Committee on Naming in the summer of 2020 to examine how we identify, recognize and honor on the Reynolda Campus.
The Wake Forest community is working to learn and offer a more expansive and inclusive narrative about Wake Forest's history. In this brief video, members of the Advisory Committee on Naming share their thoughts and perspectives on the charge they have been given and the work that lies ahead.
The work of the Advisory Committee on Naming is shared here, in addition to the members of the committee and how the entire community can be involved in the work that is ahead. It is the goal of this committee to help our community grapple with this element of Wake Forest's history and work to make the University a more hospitable and welcoming place for everyone.
Thank you for joining the effort.
Share Your Thoughts
We welcome thoughts and invite you to share them in our feedback form.
Research
Research subcommittees comprised of faculty were charged with conducting comprehensive research on several individuals connected to Wake Forest history.